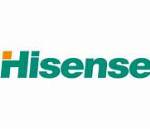 ORDER SERVICE / UNLOCK, SELECT THE SERVICE AND CONTINUA
---

HISENSE MOBILE - TOP MODELS HAS BEEN UNLOCKING BY CODE IMEI
---
Hisense C1
Hisense C20 King Kong II
Hisense c210
Hisense C30
Hisense C30 Lite

Hisense E51
Hisense E76
Hisense F10
Hisense F20
Hisense F22

Hisense F23
Hisense L671
Hisense L675
Hisense L695
Hisense T5

Hisense T5 Plus
Hisense U963
Hisense U972 Pro
Hisense U989
Hisense U989 Pro
---
If you insert an another operator SIM into your phone

Hisense

requested unlock PIN of network of SIM or SIM invalid wants to say that needs to be unlock of the network with the code SIM lock, (

Mobilelogitec - Phones, Software & Solution LTD

) we can calculate this in a matter of minutes with our unlock code automated database.
For us, calculate the code of unlock for a team Hisense, is very simple, because connect with a fully automated database, where upon it will deliver in a few unlock code minutes after receiving the payment. All Hisense models can be unlocked by IMEI through the NCK code unlocked.